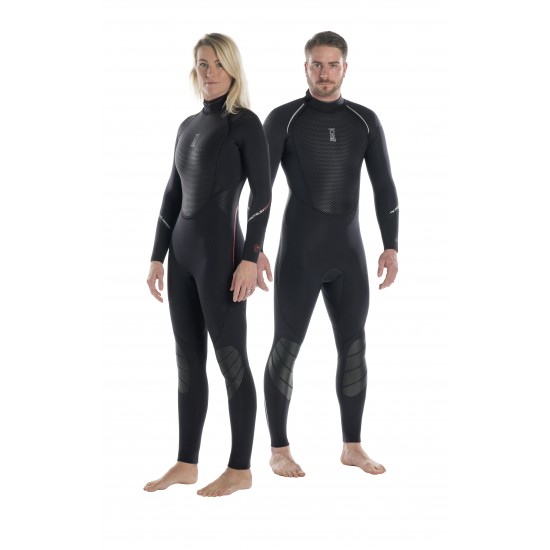 2 - 3 Days
The Fourth Element Proteus II tops the market in terms of performance and warmth. It sets the bar quite high for their competitors in the 3mm and 5mm segments.
Their Hydrolock inner neck seal and glideskin wrist and ankle seals provide a perfect seal on your skin to stop water from rushing in.
The seams are all double glued, blind stitched, and taped to keep you warm and the cold water out.
There are additional Hexcore linings on the torso that increases thermal protection in case required on a longer dive.
This 3mm suit is the only 3mm suit to offer these technological advancements which allows it to perform like a 5mm but still maintain its comfort, low buoyancy, and flexibility.
Recommended water temperatures are above 23C (73F) but this suit is fully capable of handling colder dives if desired.