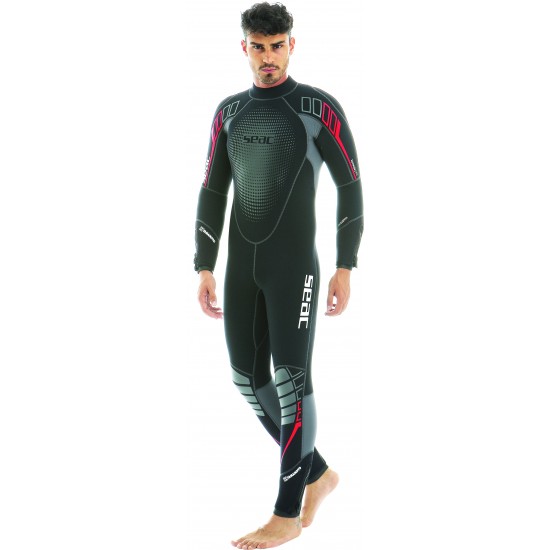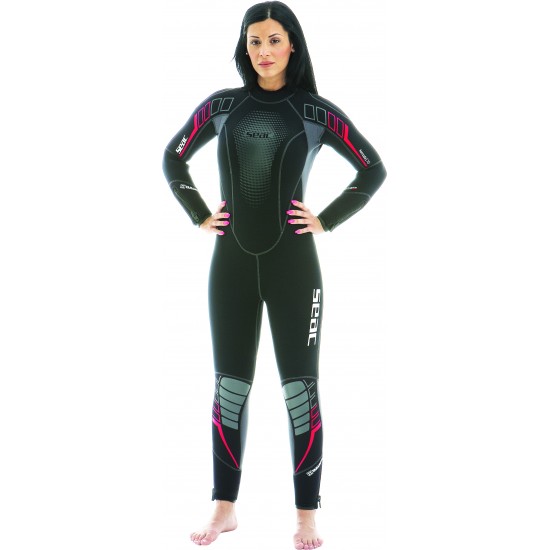 On Request


SEAC KOMODA 7 MM Wetsuit
SEAC's KOMODA 7 mm wetsuit is a one piece suit with a stainless steel YKK zipper up the rear and super-elastic double-lined Yamamoto 38 Neoprene.
This allows the suit to be very thick and warm but at the same time be must more stretchy and comfortable than other 7mm suits.
There are slip-resistant reinforced sections on the knees and shoulders to handle the normal wear and tear of diving while holding the BCD in place at the same time.
The cuffs on the neck, wrists, and ankles are a glide-skin neoprene covered by a zippered outer cuff that minimizes water seepage.
Inside the suit you have a porous thermal core plush lining that will absorb water and hold it in place to be heated by your body to keep you warm.
The YKK zipper on the back mates two glideskin neoprene sections that once zipped creates SEAC's "Water Barrier System", which effectively stops water from entering the suit via the zipper.
Stock:

On Request

Brand: SEACSUB SPA
Model:

KOMODA 7 MM

Dimensions:

60.00cm x 40.00cm x 15.00cm
Reset options