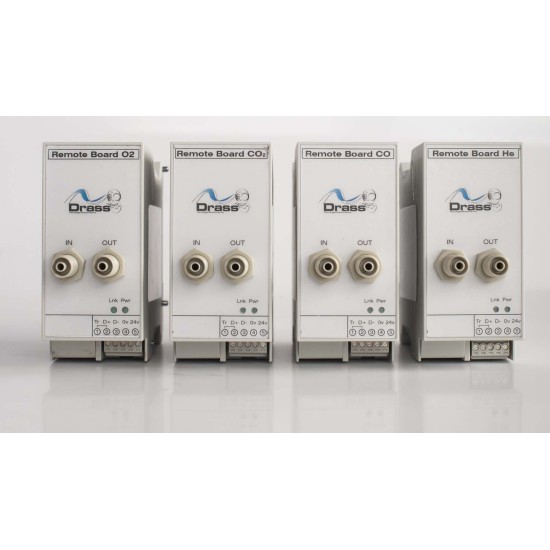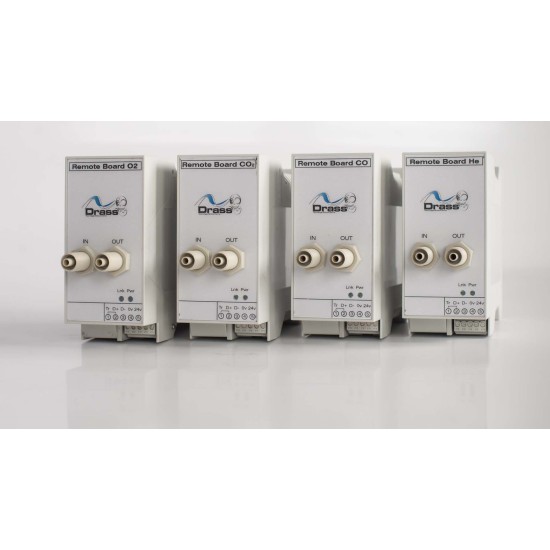 PREORDER


Drass iAN4 - Spare Remote Board
The Remote Sensor Box included inside the analyzer set is the "heart" of the product containing all the sensing electronics: sensors for the selected gas, gas flow, temperature and barometric pressure.
With a reliable RS 485 interface, this allows the communication with the display and receives power from it – no additional power sources are required for its operation.
This small DIN bar mounted box can be conveniently installed close to the display or even at a few hundred meters distance.
Gas sensor accuracies are in accordance with DNV GL, ABS, LR and other classification societies diving rules for use up to 400 msw depth.
CLASSIFICATION:
2014/30/UE (EMC Directive)
2011/65/UE (RoHS Directive)
IACS UR E10 (Unified Requirements - Test Specification for Type Approval)
EN 60945 (EMC)
IACS UR E10 (EMC, Temperature, Humidity, Vibrations)
OPTIONAL EXTRAS:
Configuration Kit - provided to update the iAN firmware and can be used to upload/download the analyzer parameters.
Panel Mounting Kit - allows the panel mounting of the analyzer
Rack Panel Mounting Kit - contains a rack panel already assembled with display (maximum four displays allowed) and relative remote board.
Stock:

PREORDER

Brand: Drass
Model:

97CD-01-04-08

Dimensions:

145.00mm x 45.00mm x 100.00mm
Reset options