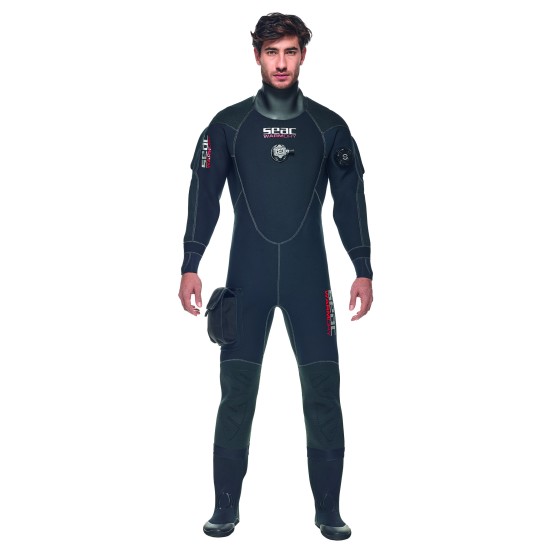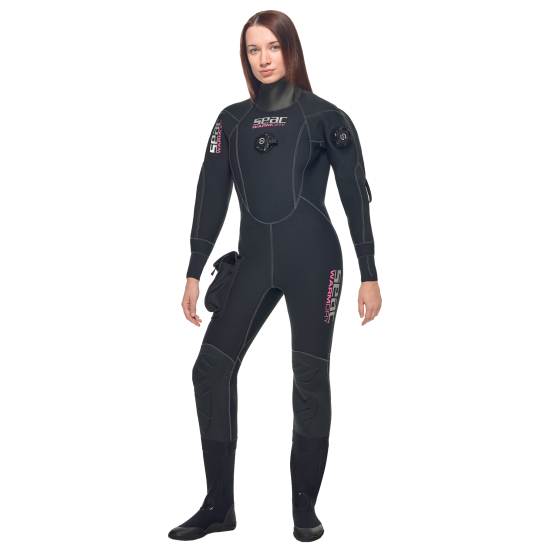 On Request


SEAC WARM DRY Dry Suit
The Seac Warmdry Drysuit is a high-quality drysuit composed of 4 mm compressed neoprene. It contains a semi-flexible boot, suspenders and a thigh pocket attached to the right leg. Extreme attention to detail as well as a more compressed fabric compared to other suits make the overall comfort and value of this suit among the best in the business.
4mm High Density Neoprene weighs 50% less than your traditional dry suit giving it a soft flexible feel yet still offers the thermal insulation you expect of a dry suit.
Aquastop Neoprene Wrists coupled with a glide-skin neck are extremely effective at keeping out the water and cold air. The close-to-skin style cut is designed to allow a small base layer if necessary but remains dry and warm without.
High-Density materials on the knee and elbow areas offer protection from standard obstacles you may encounter on your dives. The shoulder areas also utilize this material to protect the suit from repeated BCD wear and tear.
There is also a high-friction material on the seat to keep you from slipping around on the boat.
This suit is a fantastic buy for the money offering high-quality materials, extreme attention to detail, and a fit and feel you will appreciate for many years to come.
Stock:

On Request

Brand: SEACSUB SPA
Model:

SEAC WARMDRY

Dimensions:

60.00cm x 40.00cm x 30.00cm
Reset options